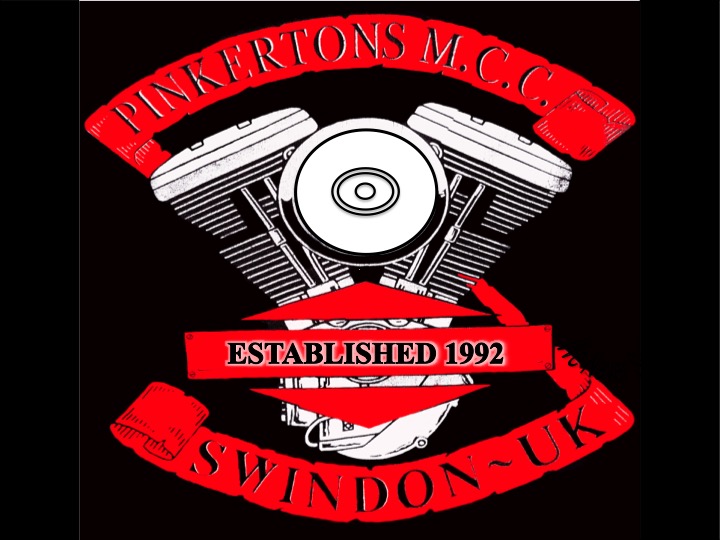 Pinkertons is a Swindon based Motor Cycle Club, predominantly for owners of V Twin Cruisers and Custom Bikes.
The majority of our members ride a Harley Davidson, with a few Victory, Triumph and Metric Cruisers, but it doesn't matter what you ride, it's all the same wind in your face.
We are a friendly bunch who enjoy ride outs, rallies and having a great time. Pinkertons People
New members are always welcome, so why not come along to our next club night at Swindon Rugby Club.
Swindon Harley Davidson Wiltshire Biker Motorcycle Club Motor Cycle Custom Cruiser Wilts Bikers Rally Rallies Motorcycle Club Toy Run Classic Chrome Chopper HOG Great Western Hospital